Our general contractors in Colorado Springs provide a custom homes building experience that is about you. We listen to your vision, then attempt to exceed your expectations.
Once you decide to build with Riverwood Homes, we schedule a series of meetings to discuss your goals and hopes for your new home and begin a conceptual design. We have highly skilled draftsmen and designers who can draw up plans based on your specifications or we can work with any plans you have drawn up. At Riverwood, we are committed to spending as much time as necessary to bring your ideas to fruition. No project is too big or too small, and each comes with a one-year warranty to ensure you will live in the home of your dreams!
We maintain regular client contact so our customers are involved throughout the decision-making and build process. Even after our job is done, we check-in periodically to ensure you're still happy with the final product – your home. We do this not because we have to, but because we want to. Evidenced by the custom homes we build; we take pride in everything we do.
Building a custom home can be fraught with difficulties – details you don't want to deal with, builders who won't compromise, substandard products, and beyond. With Riverwood, you'll know from the first meeting what to expect. We work with our customers through every step, beginning to end, to make sure your building experience is comfortable and fun. Our goal is to help you build, remodel or finish a project with the highest quality, at the best price possible. Riverwood Homes' partners have the knowledge, experience and the ability to provide you with a high-quality home to be proud of.
With many years of experience in the business, we will be readily available to answer customer questions at any time and personally work on each home to ensure exceptional results. Brad brings a diverse background and his incredible hard work ethic with him to every job he takes on in order to ensure every job is done well and to their customer's expectations and beyond.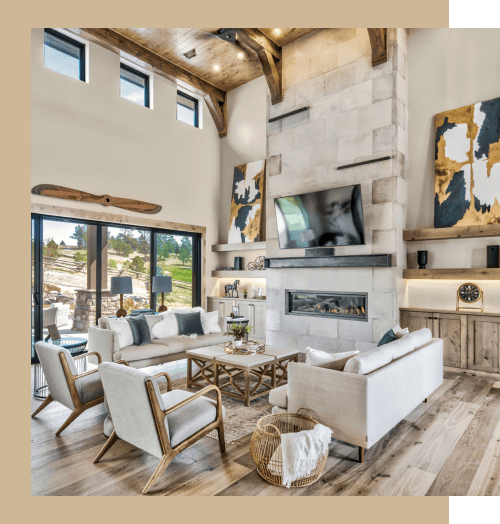 Our customers know we value detail and demand excellence in every home Riverwood builds. We will go that extra mile to make certain our customers are happy and confident Riverwood Homes did everything in their means to build the home they have always dreamed of.